Dothan Residents Rave about Thompson Chiropractic
What Our Patients Say…
Sharing our experiences with chiropractic care can help us learn all the ways that chiropractic can benefit our lives. Review Thompson Chiropractic testimonials below or if you've had an experience at Thompson Chiropractic that you would like to share, click on one of the links below to share your story. If you would like to participate in a video testimonial, please contact Dr. Thompson.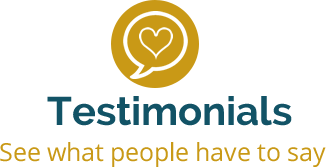 Very professional and friendly staff. Definitely a family atmosphere that is warm and welcoming. Looking forward to my next visit!

Everyone was so courteous and eager to answer any questions. I will recommend to my friends.

Great care was given to listening to me and making sure I was heard. The entire staff is very friendly and welcoming, the office atmosphere is calming and well appointed. I would highly recommend this practice to anyone looking for Chiropractic treatment!!!

So thankful and happy I kept my appointment! I felt So encouraged after my time there!

This was a great first chiropractic experience! I look forward to future visits!

It was a great experience and I look forward to working with the staff to improve my health.

I had put off going for many years wondering if it would actually help anything. Dr. Thompson's explications and thoroughness put me at ease and I feel confident in my upcoming treatment.

They were able to get me in very quickly for a new patient. My copay with x-rays and adjustment was less than expected. The Christian atmosphere topped it off. I'm so thankful that I heard about them.

Thank you so much for the kindness and warmth you showed today; it was so helpful and really helped to calm my fears.

Great experience! I like the convenience of how the office is set up for appointments that allow for quick appointments and the availability to be able to come in should you miss your appointment.

Everyone was so kind and helpful! I can't wait for my next appointment!

Everyone we met on my visit was extremely nice. The atmosphere of your office is very peaceful. I love the fact that you are upfront and honest about cost. I look forward to my next visit.

I felt very comfortable. First time ever having an adjustment. So grateful to the Lord that I saw the ad on Facebook.

Feel positive that better days are ahead!

Thank you all for what you do! I look forward to being in your care.

The staff is friendly and courteous. I was encouraged that Dr. Thompson would help me get n the road to recovery. Glad my friend told me about them.

To the faithful you show yourself faithful; to those with integrity you show integrity. To the pure you show yourself pure, but to the crooked you show yourself shrewd. You rescue the humble, but your eyes watch the proud and humiliate them. "God's way is perfect. All the Lord's promises prove true. He is a shield for all who look to him for protection." ‭‭2 Samuel‬ ‭22:26-31. Thank you for helping me during this time, truly appreciated.
---
Promotes Holistic Health
Well-oiled machine that seemingly functions without hitches. Beautiful, efficiently designed, and clean office space. Welcoming, family-owned and oriented, friendly staff. Dr. Scot is a knowledgeable doctor with astute observations and a thorough action plan. They also promote holistic health.
– Tiffany T.
What A Blessing
Having never visited a chiropractor & searching online for one who might possibly be able to help me, I feel that God led me to Dr. Thompson. I'm praying for the pain to be lessened, maybe not completely relieved because that's up to Him. Whatever outcome I have, I will accept it as being God's will. Having even partial relief will enable me to enjoy life again. What a blessing that would be! I am looking forward to working with Dr. Thompson & his wonderful staff & thank the Lord for leading me to them.
– Deborah O.
Friendly & Welcoming
Very friendly and welcoming staff. Truly a well run family owned small business. Dr. Thompson and staff took plenty of time to discuss treatment and answered all of my questions.
– Keith P.
Extremely Impressed
We had the most wonderful experience, the care that we received was the best it could have been! The staff is beyond amazing, Dr. Thompson was the most personable physician, the time he took explaining the spine and how everything works to my daughter in a manner she could completely understand was not only greatly appreciated but extremely impressive. Thank you so much for taking such good care of my girl.
– Jordan S.
Genuine Care and Loving Attitude
I expected a good fit for my care because my previous doctor researched and reached out to you, but I wasn't prepared for the warmth, genuine care and loving attitude that I encountered from every single person who cared for me in your office. I feel blessed to have found you.
– Rebecca V.
I Feel Relieved
After visiting other chiropractors in the past, I feel relieved to get some answers! I am very interested to view my X-rays where I can visibly see why my neck is hurting and I can track my progress as well. The entire staff was amazingly friendly and so so helpful. Wow. I just arrived home from my first adjustment and I already feel better than when I walked in. I am excited to continue my walking with Dr. Scot.
– Mackenzie S.
Very Thorough Professional
Scot is a very thorough professional and I appreciate his strategy of using X-rays to evaluate problems before proceeding with adjustments. Now I have an evaluation with images to show to any DC I visit to make sure that I'm getting the best treatment that is safe and right for my body's condition. I like that!
-James V.D.
Reassured Solution Finally Gave Me Peace
Having someone instantly make me feel welcomed and important at a clinic was refreshing. Getting everything I needed to start healing in one place instead of running to multiple doctors was so amazing. Having everything explained clearly was also great so I felt like I knew exactly what was going on. Getting a clear answer to questions that I have had regarding my pain in a way to reassured me that there was a solution finally gave me peace.
– Jessica L.
I Am in Good Hands
I have found my future chiropractor in Dothan! He is kind, good listener, great skills and knowledge. His staff is also extremely nice! I have been treated by chiropractors for over 40 years and I feel like I am in good hands after moving here!
– Valerie S.
I Felt Totally At Ease
The staff were very nice and caring and it being my first visit, I felt totally at ease. And Dr. Thompson and his nurse listened to me and I could feel they actually cared about my problems. I thank God that he sent me to this wonderful God loving Doctor. I could feel a difference when I got off the table. God works through this doctor, I could feel it. I have suffered and had no life for over 5 years now. I've let my children, grandchildren, and husband down for so long. I've been living in a deep dark place. But praise God, I saw a light today! I would recommend Dr. Thompson to anyone who thinks they have to live with pain.
– Betty B.
Kind and Caring
Thanks for getting me in so quickly and for the first time in years I feel like I'm being helped. I'm looking forward to getting my health back. I've never met such a kind and caring doctor as Dr. Thompson.
– Cynthia H.
Worked Wonders
My first visit was an awesome experience. Everyone that I encountered on my first visit was very helpful and kind. Even my first adjustment worked wonders. Today's visit proved that I'm in great hands for all of my chiropractic needs. Thank you, Dr. Thompson and staff, for a wonderful experience.
– Shena B.
No Ibuprofen Since My Visit
I'm so very happy that I came to this practice. I was eating ibuprofen to deal with my neck, back, knees, and especially my shoulder. I was told I had an entrapped cervical nerve in my left shoulder. I have not had one dose of ibuprofen since my visit. I'm so very very happy. God bless this practice.
– Lori B.
Lower Back & Hip Pain
I went there because I had been having pain in my lower back and hip area on the right side, for several months. It felt like a catch in my hip, that was affecting my lower back and down my leg. It hurt just to walk. I was somewhat sore the following day, but my hip and lower back didn't hurt 1/2 as much as it had been hurting. I was able to walk and stretch more without the pain. So I will continue to go back and hopefully, Dr. Scot can pop me into shape!!!!
– Juls
Very Educational and Helpful
The information given was educational and helpful to understand my underlying ailment. Dr Thompson explanations were on point and I will have my follow up visit. I am interested and anxious to see my X-rays to further ease my mind. Being a teacher and now Dr. Thompson's student, a visual is always more meaningful.
– Cynthia H.
Exceeded Expectations
The pleasant atmosphere was relaxing. Dr. Thompson surpassed my expectations for a first visit. He and the staff were warm and welcoming. The explanations of my condition and care were very thorough. I appreciate a doctor that is up front and lets you know what you can expect during your time of care with them. Thank you for all you will do to help my life become a better one by allowing my body to heal from the inside out!
– Joyce C.
Felt Comfortable
The office staff at Thompson Chiropractic is very friendly they make you feel right at home, the atmosphere is relaxed and comfortable. I work in a doctor's office myself and know both sides as a patient I know how important it is to feel comfortable when you go to the doctor and as a nurse I know how important it is to meet and make your patient feel comfortable as well–Thompson Chiropractic staff does just that and more.
– Dainor W.
Very Impressed
I was greeted like they had known me for a long time, but we just met that day I walked in. His office stayed open late just to take care of me. Very impressed with Dr Scot Thompson and his staff!
– Kim K.
So Impressed
I was so impressed with his knowledge of the Word of God and how it all relates to how he created us. So informative! His teaching of how to take better care of ourselves and not just our physical health and how it's all connected. His chiropractic skills was great (very gentle). First time I've been able to relax enough for someone to do my adjustments. I can tell that he is very compassionate about every aspect of his patients lives and truly puts his patients first. This is so rare these days in the health profession. Thank you so much for everything you did for me. You truly are a blessing to me!!
– Joyce R.
Very Grateful
I'm so thankful that I am friends with Amy Sanders who happens to be a neighbor and patient of Dr. Scot and Amy. When she saw that I was in pain, she didn't think twice about texting Dr. Scot and Amy to help me. I'm grateful for her help and I'm very grateful to Dr. Scot and Amy for taking time out of their personal lives and family time to see me when the office was closed on Saturday and Sunday. I was in a tremendous amount of pain and it meant so much to me that they would do that just to help me. I believe the adjustments have helped so far and I am hopeful that I will be back to normal very soon.
– Heather D.
What a Blessing!
Scarlett was the first point of contact and she was outstanding from the first conversation. Dr. Thompson is very personable and has superb bedside manner. He definitely has mastered his craft my husband felt confident after the first consultation that we God had given us direction to cross paths with this office. WHAT A BLESSING!
– Howard M.
Treated Like Family
This was our first visit for my two children and I couldn't have asked for a better place to take them. We were treated like family from the time we walked in the door until we left. Everyone we came in contact with was just absolutely fantastic.
– Amy D.
April
Relief After Years of Suffering with Migraines
"It's been exceptionally better since chiropractic. I've been able to sleep. I've been able to sit at my desk and work."
Scotty
Pain relief after multiple back surgeries
"The weekly chiropractic adjustments keep my back from getting stiff and takes a lot of the pain away."
Words Cannot Express My Gratitude
Little did I know that when I found this place it was going to be such a huge part of my life than I ever anticipated or expected. Words cannot express my gratitude and joy having found this business and the complete care and concern they all have for my overall health and well-being. If they had a rating scale I would give them a 10 and a huge thumbs up.
-Debra M.
Bob
Suffers from Lower Back Pain
"After two weeks of chiropractic, the pain was gone. I would highly recommend Dr. Scot."
Tony
13 Years of Painful Headaches
"I was having headaches 4-5 times per week and now I am only having less than 1 per week since chiropractic."
Just Good Care
Great adjustment, great location, in and out quick, flexible scheduling, no gimmicks and no funky equipment to run up your bill. Just good care. I'm picky and I have been to many chiropractors searching for the right one. I think I've found him.
-Debra K.
Ashley
4 Years of Back Pain and Headaches
"Ever since seeing Dr. Scot, I feel 100% better. I notice it if I miss a visit."
Hope Given
I appreciate he time the staff took to answer questions, the friendly interactions and professionalism. I came to the office unsure what could be done to help me and left reassured that I will feel back to old self with proper treatment. Thank you for the hope given.
– Sunny J.
In Good Hands
Thank you so much for understanding disabled Veterans have extremely limited access to quality professional health care. After one visit I know I am in good hands, figuratively and literally. To Becky for coordinating the Veterans Administration (VA) Healthcare system, Amy for scheduling quick follow up visits (something most disabled Vets are not used to) and Dr. Scot for you deep compassion for servicemembers and understanding grumpy old retired veterans are not comfortable saying "Doc, this hurts" and for knowing to asking "what else".. There is always a bigger picture to our pain, it helps to be asked "what else hurts?" God bless you all.
– Dan W.
---
Ready to make an appointment? Give our Dothan chiropractic office a call today.
---
Patient Reviews for Thompson Chiropractic | Chiropractor Dothan